Quality Office Products & Service Serves Businesses Nationwide
Gerren Babin, the founder of Quality Office Products & Service, began his career in the printer and equipment servicing industry in 1996. At that time, there were only about eight different printer models on the market, and he was hands-on servicing every model out there. As the years passed, the market landscape changed as well, moving toward all-in-one multifunction business machines. Realizing the change and knowing that customers would be looking for someone they could depend on and trust, Gerren Babin started Quality Office.
By partnering with the best and most reliable product lines available, the company has built a strong reputation for itself in a short amount of time.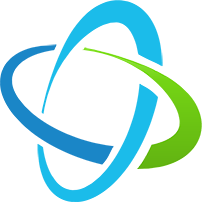 Today, Quality Office's goal is to always offer the best product, with the best pricing, and world-class service. We believe strongly in this, and it stands as the backbone of our company.
Quality Office's World-Class Service
Our home office is located in Baton Rouge, Louisiana, with our immediate area covering the Gulf Coast. With our network of partners, we are able to service businesses nationwide within four hours or less.
We have grown into the company we are today by knowing and understanding the importance of service and support and not settling for anything less than excellence. When customers call on us for service, we respond immediately to repair and deliver the solutions they need.
We understand that your time is valuable and the downtime could be costly. We are fast and efficient when it comes to getting you up and running in a timely manner. Your satisfaction is very important to us, and we will always strive to exceed your expectations.
Quality Office Products & Service Provides a Wide-Range of Toners & Solutions
As a national managed print service provider of more than 6,000 OEM (Original Equipment Manufacturer) products, we process and ship the supplies you need for most makes and models of copiers, printers, and multifunction units. We can provide the solution you need quickly, usually by next business day, and get you back up and running with little downtime.
Extensive Inventory & 24/7 Quick Service for All Industries
Locally servicing the Greater Baton Rouge area, our team responds to service calls within one hour and is usually onsite within four hours to reduce lost time. With fast and reliable service 24/7, we fix printers, copiers, and office equipment so you can continue your workday with little interruption.
With our network of partners, we also provide quality products to companies all over the United States. From the U.S. Virgin Islands to Texas and beyond, we can provide the office equipment your company needs no matter where you're located.
Our team has experience working with small and large businesses in every type of industry including financial, real estate, law, insurance, government, medical, and more. We even have short leasing options for government and state municipalities. We have grown into the company we are today by knowing and understanding the importance of service and support and not settling for anything short of excellence. We are positive we can accommodate your company and provide the products and services you need for optimal performance. Experience personalized service and see why it's the best option for your business.
When you trust Quality Office and their line of compatible toner cartridges, you get the highest quality products and services possible while also reducing your carbon footprint. All of our toner cartridge manufacturers are ISO 9001 and ISO 1400 certified to ensure you receive both top quality and environmentally friendly products and services.
Through our partnerships with the best manufacturers in the nation, our clients can save more money on printing costs without sacrificing quality. We are proud to save our customers up to 50 percent on printing costs.
Quality and Eco-Friendly Toner Cartridges